Product
OXY fuel cnc cutting machine, air cnc cutting machine
CNC system: American Hypertherm,Beijing Start, Domestic CNC system
Minimum Order : 1&nbsp,&nbspPieces
Product features
(1)Working stability, high frequency interfere effectively plasma, lightweight portable;
(2)Support two cutting ways of OXY Fuel and plasma;
(3)Economic benefits, the structure and design is contracted. it adopts humanistic positive man-machine conversation and operate easily;
(4)Cutting with high quality, high effect level, high precision;
(5)English and Chinese interface can free to convert;
(6)Pre-sale will train and after-sale will track service.
Product advantage
1.Less investment, the higher cutting efficiency, lower operating and maintenance cost!
2.when cutting the thickness of the steel plate under 30mm , The gantry air/plasma cutting machine has better advantage. plasma Cutting costs is about 1/10 of the laser cutting and 1/6 of water jet cutting.
3.This gantry plasma cutting machine is suitable for large, medium and small mines, widely used in automobile, shipbuilding, engineering machinery, agricultural machinery, suitable for carbon steel (flame cutting), and stainless steel.
4. Gantry type beam, double-side driving motors, compact, reliable and effective, suitable for wide track working; China top brand or imported guiding rails for horizontal transmission, precise and stable.
5. Different cutting tools and cutting torch systems provided for flame cutting, plasma cutting, etc.
6. Composed of gas box and gas distributing system, gas pipe adopts automatic ignition device and back fire arrestor, thus a safe and stable working performance guaranteed.
7. High power plasma power source for different materials cutting.
8. Optional functions in accordance with customers requirements.
Parameter:
Economical gantry plasma cutting machine


Model

PG3012E

PG4012E

PG5014E

PG6014E

PG7014E

PG8016E

PG1016E

Track Span(m)

3

4

5

6

7

8

10

Rail length

12

12

14

14

14

16

16

Each rail is 2m, Can be lengthened according to Users demand.

Torch No.

2 torches as standard. Torch quantity can be customized.

Max cutting Area

2.5X10

3.2X10

4.2X12

4.6X12

5.1X12

7.2X14

9.2X14

Cutting thickness

6~200mm (OXY fuel cutting); Depends on plasma power capacity (Plasma)

Driving Mode

Dual motorize

CNC system

American Hypertherm,Beijing Start, Domestic CNC system

Program software

Australia Fast CAM professional edition

Speed Range

0~6000mm/min

Cutting gas

Oxygen acetylene/Propane

Option

Oxy-fuel: Auto-ignition, Auto THC, Powder marking, Linear Triple Torches.
Applications
plasma cutting machine can cut mild steel (flame cutting) and high carbon steel, stainless steel, aluminum, copper and other non-ferrous metal (plasma cutting), etc, be widely applied in industries such as machinery, automobile, shipbuilding, petro-chemical, war industry, metallurgy, aerospace, boiler and pressure vessel, locomotive etc.
| | |
| --- | --- |
| Mechanical Components | Description |
| Crossbeam guide rail | Taiwan imported linear guide rail |
| Rack | Level 7 precision rack |
| Auto-ignition | longteng |
| Gas torch height controller | Electric button height controller for gas |
| Plasma torch | P80 |
| Plasma torch height controller | Automatic arc voltage height controller for plasma |
| Electric Components | Taiwan |
| Drive Mode | Dual-drive |
| Cable/hose Supply Model | imported |
| Relay | France Schneider |
| Interface | 10.4 inch True color Display in English |
| CNC control system | BEIJIN START ,developed from USA ,model:SH-2200H |
| Programming and nestling software | Australia Fast CAM |
| Gear box | Germany Nougat or KOR- |
★★★★★★Integrated solutions and technology analysis
Because of our year's experience in CNC machine, we will provide our most suitable machine for client's job after client's inquiry, From the machine's operation cost to processing ability, speed. you will know the detailed data analysis of your investment.
★★★★★★Best machine using best parts in the world.
The CNC machine's spare parts will decide the machine final quality and work-life. A same CNC machine, some factory will use the bad and cheap parts, this kinds of machine usually have a bad performance, some factory will use the best and most suitable parts, it will promote the machine's stability, precision and speed.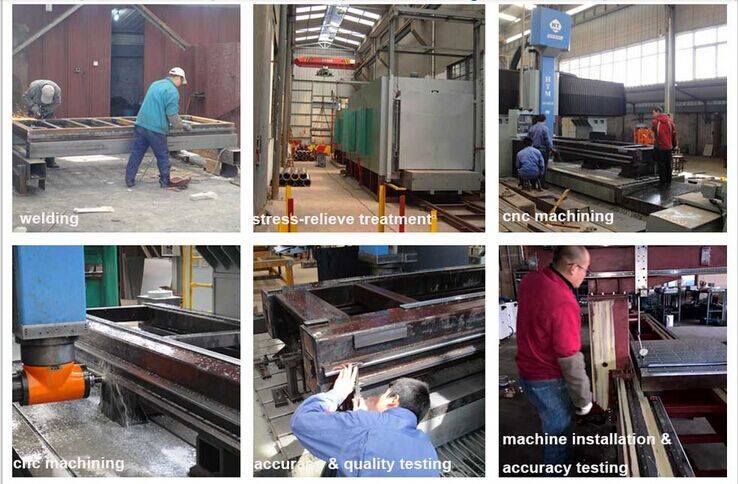 Our machine's spare parts is best and tested for many years. Guarantee the machine's work-life, cutting speed and precision.


★★★★★★Fast and best after-service
After service on line: Our after-service engineers is on line by skype, or phone 24 hours. just call us, we can provide the live work guide, timely, and effective. and we have detailed teaching videos for client.
After service in client factory:Sent engineers to client's factory.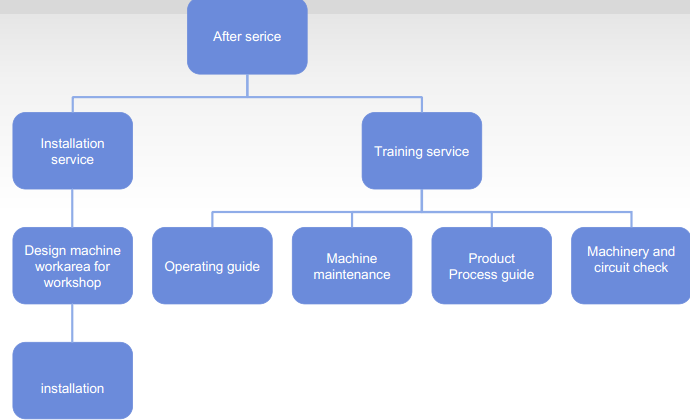 ★★★★★★Testing videos & photos before full payment
After the disposition, we will produce the machine ahead, when the machine ready, we will take a testing videos and full photos of the machine including parts(what you will get finally) after client's satisfaction, finish the full payment, or client go to test the machine before full payment.
★★★★★★Professional package safe transport(take laser machine for example)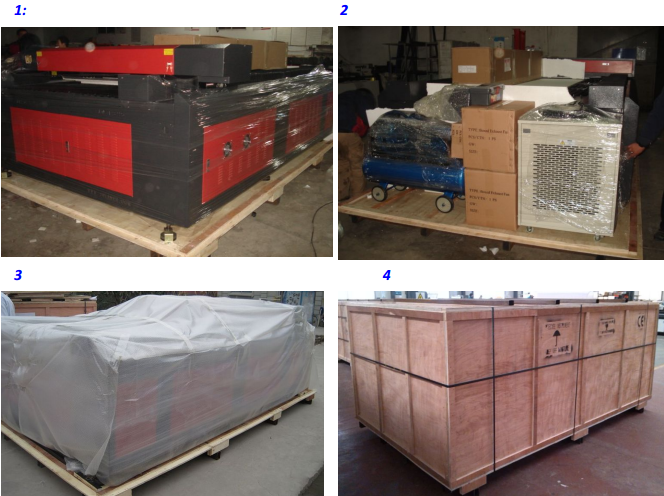 PCL Group is was dedicated to research and develop the CNC laser cutting machine, cnc router machines, plasma cutting machine for many years, rely on our own factory, and a strong team of experts who has tens year of experience in Metalworking industry and Woodworking industry, we wish we can provide you with the most efficient, the most economic working scheme.

After several years of research and development, our company has successfully developed laser machine and cnc router, and plasma cutting machine, They are used in many fields and win the good reputation in laser field. At the same time, executed by first-class products and perfect after-sales service, we won the customers trust and support at home and abroad. especially, our steel pipe cutting machine Lead a new technology innovation in China.
In order to meet the clients demands and arrived a higher level, At basic of our two factory, one factory is research and develop the laser cutting machine and CNC router, the other research and develop the plasma cutting machine, it let us can meet all of the need in mechanical processing industry.And we can also have comprehensive
&nbsp capability to provide customers with a set of solutions to processing and related facilities.


Through the Co2 laser cutting machine, fiber laser cutting machine, CNC processing equipment and plasma cutting machine, we can help you realize the optimal processing production line, save costs, promote the efficiency. with first-class technical support and perfect after-sales, we expect to bring you satisfactory returns.