Product
Leather, fabric laser cutting machine L1325
worktable size: 1500mmX3000mm
laser power: 80w,100w
moving system: step motor&belt; or ballscrew& servo motor
Minimum Order : 1&nbsp,&nbspPieces
Automatic fabric Laser Engraving Machine not only have all the large scale engraving machines function, but also have mechanical design, capability, and working area perfect improved. the L1325 laser machine for fabric or leather cutting is a good choose fabric cutting machines for home.
Features:
1. This fabric laser cutting machine adopts automatic stainless steel crawler platform & large scope, can meet the demand of large-format cutting, carving for clothing and other fields.
2. With advantages of small speed, higher precision can save time and greatly improve production efficiency combing with automatic feeding device.
3. Advanced LCD Touch Screen+ USB port+ DSP Offline Control, which can not only work without computer, but also connect to U disk, USB communication.
4. Imported high precision linear guide rail and professional optical system, dustproof and lubricate, which improve the engraving quality and prolong machine lifetime.
5. Professional Honeycomb or Strip work table, which meet the needs of diversified laser procession;
6. Water Cooling System with Alarm Protection, adopt CW-3000 Water Chiller with temperature display, which can avoid over burning, to protect the water circulation from electricity-off.
7. Equipped with luxury Consumables, Imported Focus Lens and reflect mirror, Chinese Best Quality Laser Tube, Reci Laser Tube and RF metal tube for your choose, makes high efficiency and steady.
8. High speed stepper subdivision driver control, numeral timing, simulation quantum control laser power, little error, repetition high precision, engrave 1×1mm little English character perfect.
9. Red Light Pointer realizes the exact position without laser.
10. Optional Rolling and Automatic Feeding System, realize the long work piece automatically completely, such as one roller of cloth/fabric/leather/garment.
11. Optional Imported Ball Screw Rod, with high speed and accuracy, it is smoothly for laser head to move speedily and laser beam to reflect with high accuracy.

Parameter
Model

L1325 fabric laser cutting machine

Working Area

1300×2500mm

Laser Power

80W

Laser Type

Hermetic and Detached Co2 Laser Tube

Engraving Speed

1-60000mm/min

Cutting Speed

1-10000mm/min

Repeat Location Accuracy

± 0.0125mm

Laser Power Controlling

1-100% Manual Adjustment and Software Controlling

Voltage

220V(±10%) 50Hz

Cooling Mode

Water Cooling and Protect System

Cutting Platform

Professional Thickening Strip or Honeycomb Work Table

Controlling Mode

CNC Professional Control System

Support Graphics Formats

BMP, HPGL, JPEG, GIF, TIFF, PCX, TAG, CDR, DWG, DXF Compatible HPG

Order To Support DXF, WMF, BMP, DXT

Power Controlling Mode

Laser Energy Combining Movement Control System

Control Software

Original Perfect Laser Engraving & Cutting Software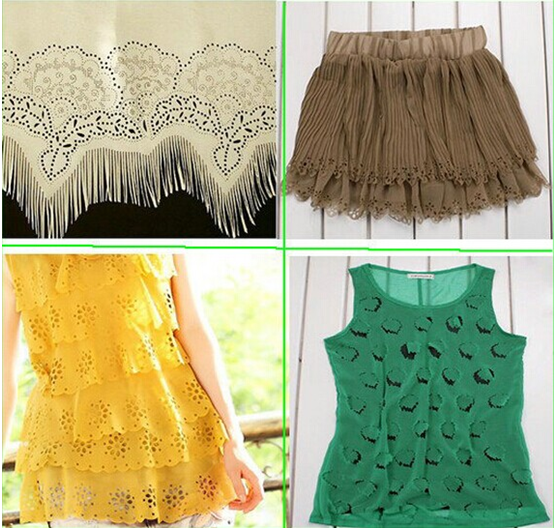 ★★★★★★Integrated solutions and technology analysis
Because of our year's experience in CNC machine, we will provide our most suitable machine for client's job after client's inquiry, From the machine's operation cost to processing ability, speed. you will know the detailed data analysis of your investment.
★★★★★★Best machine using best parts in the world.
The CNC machine's spare parts will decide the machine final quality and work-life. A same CNC machine, some factory will use the bad and cheap parts, this kinds of machine usually have a bad performance, some factory will use the best and most suitable parts, it will promote the machine's stability, precision and speed.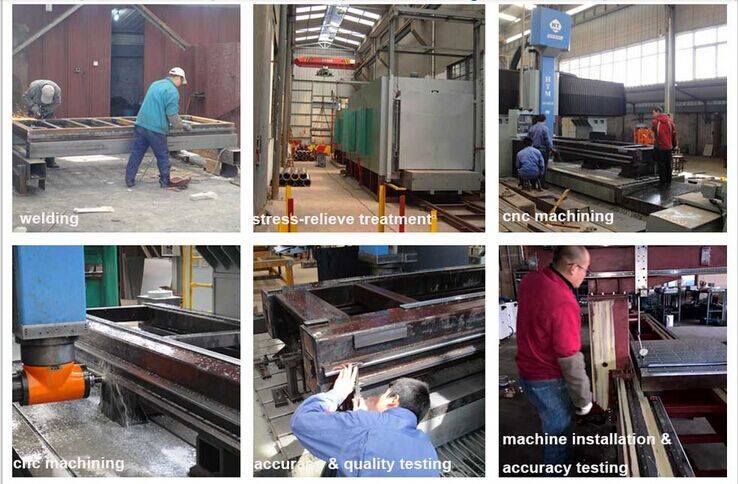 Our machine's spare parts is best and tested for many years. Guarantee the machine's work-life, cutting speed and precision.


★★★★★★Fast and best after-service
After service on line: Our after-service engineers is on line by skype, or phone 24 hours. just call us, we can provide the live work guide, timely, and effective. and we have detailed teaching videos for client.
After service in client factory:Sent engineers to client's factory.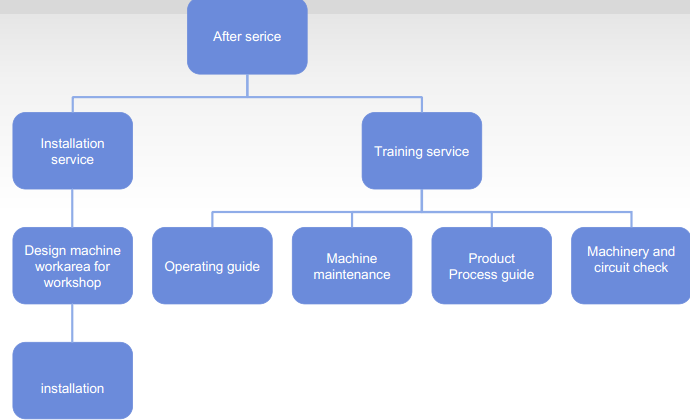 ★★★★★★Testing videos & photos before full payment
After the disposition, we will produce the machine ahead, when the machine ready, we will take a testing videos and full photos of the machine including parts(what you will get finally) after client's satisfaction, finish the full payment, or client go to test the machine before full payment.
★★★★★★Professional package safe transport(take laser machine for example)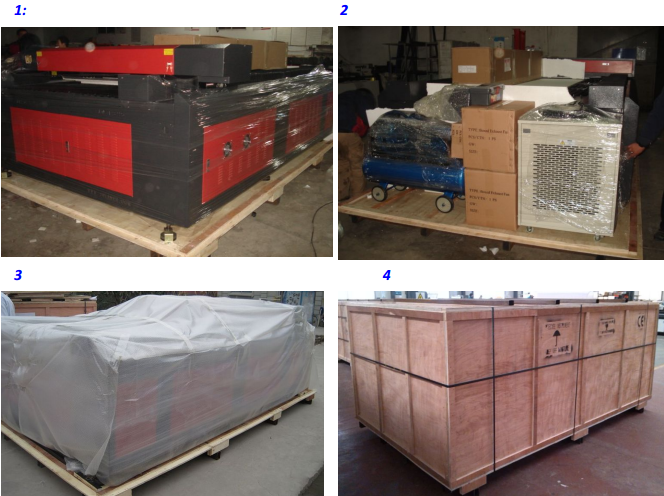 PCL Group is was dedicated to research and develop the CNC laser cutting machine, cnc router machines, plasma cutting machine for many years, rely on our own factory, and a strong team of experts who has tens year of experience in Metalworking industry and Woodworking industry, we wish we can provide you with the most efficient, the most economic working scheme.

After several years of research and development, our company has successfully developed laser machine and cnc router, and plasma cutting machine, They are used in many fields and win the good reputation in laser field. At the same time, executed by first-class products and perfect after-sales service, we won the customers trust and support at home and abroad. especially, our steel pipe cutting machine Lead a new technology innovation in China.
In order to meet the clients demands and arrived a higher level, At basic of our two factory, one factory is research and develop the laser cutting machine and CNC router, the other research and develop the plasma cutting machine, it let us can meet all of the need in mechanical processing industry.And we can also have comprehensive
&nbsp capability to provide customers with a set of solutions to processing and related facilities.


Through the Co2 laser cutting machine, fiber laser cutting machine, CNC processing equipment and plasma cutting machine, we can help you realize the optimal processing production line, save costs, promote the efficiency. with first-class technical support and perfect after-sales, we expect to bring you satisfactory returns.