Product
3 axis steel tube cutting machine
Cutting diameter: Φ=50mm -600mm or special design
Minimum Order : 1&nbsp,&nbspPieces
Brief introduction
3 Axis CNC steel tube cutting machine is a highly standardized machine, designed for cutting steel tue and r profiling pipe steel up to 600 mm in diameter. It is an exceptionally tube cutting machine at a very affordable price, This tube steel cutting machine provides savings on welding material and fitting costs. CNC tube Cutting Machine is numerical controlled, with different models from 2 to 6 control axes etc. Each model can realize control axis interlinking operation during processing. The 4 axis, 5 axis tube cutting machine have functions like cutting intersection lines and intersection holes; angle-fixed bevel, point-fixed bevel and variable angle bevel cutting functions; compensation to roundness and eccentricity of the pipe.

This tube steel cutting machine is widely used for steel structure, shipbuilding, bridge and heavy machine industries.

Features
1. 3 axis plasma tube cutting machine can cut all kind of shape on round pipe,

2. Precise casting parts and strict manufacture and test procedures ensure high accuracy, reliability and durability.

3. The numerical control has the function of human-machine dialogue interface combining graphics and data. It is easy for operation and good for long-term continuous processing, with stable and reliable running. The software is Integrated with specialized programming and computing modules for complicated large steel structure construction, which ensure the quality of the work-piece, it can generate CNC codes from AutoCAD drawings. And these modules are compatible with IGES, DXF, SAT and STL files. it save the work time and cost.


4. Automatic, servo driven height sensing system. feeding conveyors available for loading/unloading
Parameter
No.

Model

3 axis CNC tube cutting machine

1

Cutting diameter

Φ=50mm -600mm or special design

2

Cutting thickness

Plasma cutting: 0-20mm or according to plasma source

Oxy-fuel cutting:6-100mm

3

Valid cutting length

6000mm/12000mm or others

4

Requirment of angle

≤1%

5

Cutting speed

10~2000mm/min

6

Moving speed

10~6000 mm/min

7

Can be cutting pipe max. Weight

3000Kg
| | |
| --- | --- |
| Moving axis | Choose cutting axis |
| X axis : | Work-piece rotates around its center line. |
| Y axis : | Moving body moves along the work-piece axis around. |
| Z axis : | Torch vertical lift. |
Application
This 3 axis CNC pipe cutting machine is widely used in many rows of steel, construction machinery, marine engineering, oil pipelines, special vehicles, boilers, pressure vessels, etc.
★★★★★★Integrated solutions and technology analysis
Because of our year's experience in CNC machine, we will provide our most suitable machine for client's job after client's inquiry, From the machine's operation cost to processing ability, speed. you will know the detailed data analysis of your investment.
★★★★★★Best machine using best parts in the world.
The CNC machine's spare parts will decide the machine final quality and work-life. A same CNC machine, some factory will use the bad and cheap parts, this kinds of machine usually have a bad performance, some factory will use the best and most suitable parts, it will promote the machine's stability, precision and speed.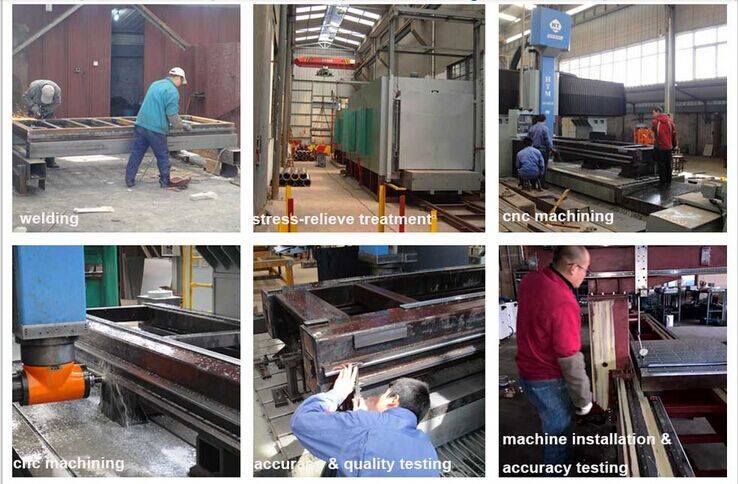 Our machine's spare parts is best and tested for many years. Guarantee the machine's work-life, cutting speed and precision.


★★★★★★Fast and best after-service
After service on line: Our after-service engineers is on line by skype, or phone 24 hours. just call us, we can provide the live work guide, timely, and effective. and we have detailed teaching videos for client.
After service in client factory:Sent engineers to client's factory.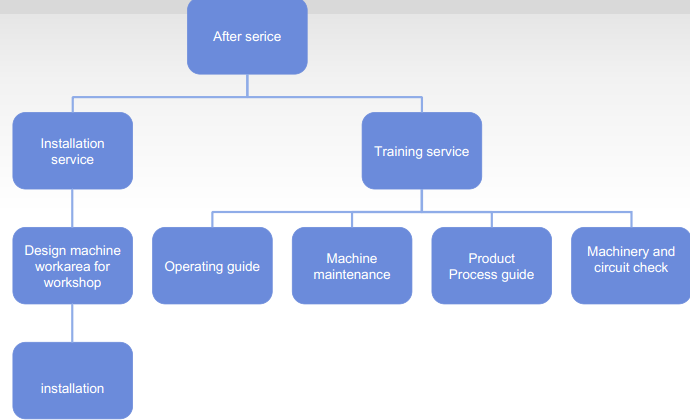 ★★★★★★Testing videos & photos before full payment
After the disposition, we will produce the machine ahead, when the machine ready, we will take a testing videos and full photos of the machine including parts(what you will get finally) after client's satisfaction, finish the full payment, or client go to test the machine before full payment.
★★★★★★Professional package safe transport(take laser machine for example)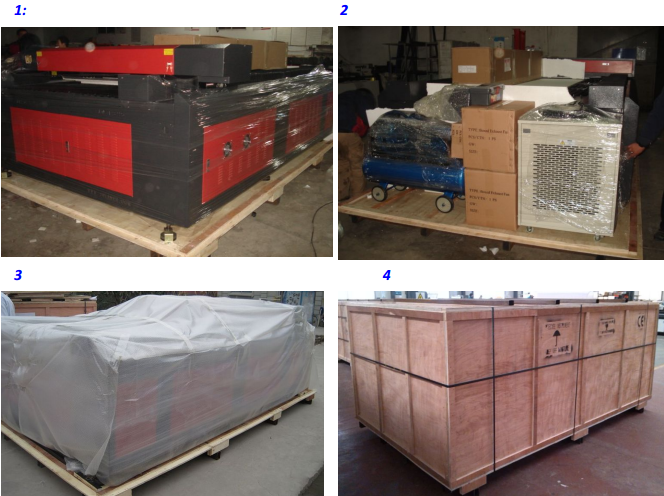 PCL Group is was dedicated to research and develop the CNC laser cutting machine, cnc router machines, plasma cutting machine for many years, rely on our own factory, and a strong team of experts who has tens year of experience in Metalworking industry and Woodworking industry, we wish we can provide you with the most efficient, the most economic working scheme.

After several years of research and development, our company has successfully developed laser machine and cnc router, and plasma cutting machine, They are used in many fields and win the good reputation in laser field. At the same time, executed by first-class products and perfect after-sales service, we won the customers trust and support at home and abroad. especially, our steel pipe cutting machine Lead a new technology innovation in China.
In order to meet the clients demands and arrived a higher level, At basic of our two factory, one factory is research and develop the laser cutting machine and CNC router, the other research and develop the plasma cutting machine, it let us can meet all of the need in mechanical processing industry.And we can also have comprehensive
&nbsp capability to provide customers with a set of solutions to processing and related facilities.


Through the Co2 laser cutting machine, fiber laser cutting machine, CNC processing equipment and plasma cutting machine, we can help you realize the optimal processing production line, save costs, promote the efficiency. with first-class technical support and perfect after-sales, we expect to bring you satisfactory returns.